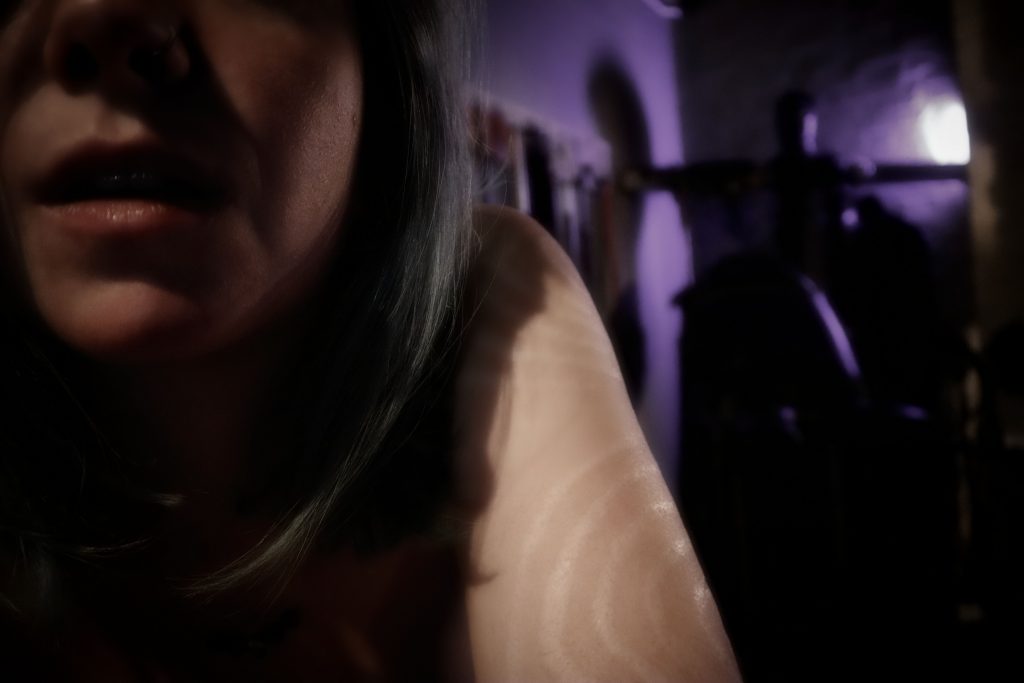 A lot has changed for me over the past 6 months, as is true for many people I am sure. I've had a lot of time to reflect on what is most important to me in my life and in my work, and in both cases, relationships are integral to my pleasure. Starting immediately I will be changing how I offer sessions, working in the way that brings me most enjoyment and satisfaction. The changes have been detailed below.
What is important?
Being forced to cut brutally back on session numbers, and experimenting with different ways of working has given me the opportunity to try things I never would have thought of. For months I have been mainly offering sessions of 3 hours or longer, and I am going to keep this policy. As relationships are so important to me, I want to create space to nurture and support building more intimate connections around sessions. It makes play significantly more fulfilling for me if I know the person I am playing with, and if we start with mutual respect for each other as individuals, our interactions will be much deeper and more rewarding.
It is impossible to build this during 1 hour sessions, so these are not my main focus. I do still offer them as I understand sometime s you just want a quick fix, and it can be quite an adrenaline rush. However, my pricing has been heavily skewed to nudge you towards trying a longer session.
If you would like to meet me before committing to a long time playing together I do enjoy social encounters, either a quick coffee or a dinner together so we can see how we get along first.
I realised during lockdown how much I appreciated having time to myself, quiet time to work on projects without pressure. Time away from the dungeon and away from the internet. I have decided to keep a less hectic schedule, and will be offering fewer and less frequent sessions, averaging 1 per week. This has a double benefit of helping keep myself and my clients safe regarding Covid as every intimate encounter with someone is a risk.
It's about quality, not quantity
As I will be taking significantly less sessions moving forward, priority will be given to clients and subs I already have a relationship with, people who get in touch with polite and friendly emails following my instructions, and people who want to book sessions of 3 hours or longer.
The best way to ensure we get to meet is for you to read though my website carefully, firstly the session pages and blogs to make sure we are in fact compatible, then my FAQ and finally contact pages. I lay out very clearly what my interests are, and my boundaries, as well as more logistical aspects of meeting like price and location so you should know all you need to before contacting. I also ask clear questions of you when you get in touch so I can quickly assess how compatible we are. If you follow these instructions, you can't go wrong.
If your session request does not work for me for whatever reason, I will let you know and if appropriate, refer you to another Dominatrix I feel you would be more suited to meet with.
Changes in pricing
I have also decided it is time to increase my prices. I have not done this in at least 5 years, during which time I have been honing my skills and watching the industry average increase. Given I have around 12 years professional experience and my own dungeon full of hand picked equipment I can wield with expertise, it is time to charge accordingly.
My preference is to get to know people before I play with them, so I have kept my social rates low at £100 for an hours tea and chat (or video chat, although I do prefer in person where possible), or £150 for a relaxed dinner (plus expenses). Play time starts at £350 for 1 hour, £400 for 2 hours, £560 for 3 hours and so forth.
For longer bookings of full days or nights my rates vary from £600 – £2000 depending on what we will be doing together and where. As a general rule the more hours we spent engaged in play the higher the rate will be, although of course some specific types of play are more energy intensive than others.
One specific session preference
One meaningful thing that my life is now missing is a bath. Anyone who has followed me on social media for any length of time will know how much I value a good bath. To support my need for frequent and luxurious bathing, I am offering one discounted session per month to a sub who will find and book us an opulent hotel room with a bath. This could be an overnight session where we both enjoy the room together, or simply a few hours then you leave me to enjoy the bubbles for the night alone. This is also a unique opportunity for subs of a more service orientated nature who would prefer to make themselves useful to me for a while rather than paying a high hourly rate for focussed BDSM sessions.
Being a Dominatrix is more than a job for me, it's been a large part of who I am for nearly a third of my life and I have no intention of stopping. However I do evolve and always strive to be true to myself in my work as in my life. This is the start of a quieter, deeper phase in my work and I look forward to building more meaningful relationship with a select few clients/subs over the coming years