What is facesitting?
Facesitting is a fairly simple act, basically, the dominant sits on the face of the submissive, usually in a kneeling position with the sub lying on their back, although there are variations to this. However, the nuance and experience of it is much more profound than this simple definition suggests. The clothing I am wearing will have an impact, the feeling of thick jeans or leather trousers compared to silky underwear makes for a completely different experience. Other factors that will change your experience include: which direction I am facing, where exactly I position your head underneath me, how much weight I put on your head and how much I let you breathe.
Why would a Mistress enjoy facesitting?
Facesitting is a great power trip for me as well as a massive turn on. I'm doing nothing, just sitting on your head, yet I know I am creating an intense experience for you. When I sit on your face I am using my cunt directly to both subdue you and excite you. I am in control of your breathing. I am depriving you of so many of your senses and controlling the rest with just my ass and my cunt. You can't see, you can taste only the fabric of my clothes, you can smell only me, you can't hear properly for legs pressed against your ears. Your entire world becomes my ass and my cunt. And you can't even access those as they are behind some fabric.
Also the knowledge of how turned on you get being so close to my genitals, but not engaged with them, turns me on too. If I am sitting on your face jeans or trousers there is also an element of degrading you, just sitting on your head, completely disregarding you as a human being. In this case I might get on with doing what I want, checking my phone, playing video games, drinking tea. I could completely ignore you beneath me and you become simply a piece of furniture.
If I am doing it in underpants, I might just get turned on and start rubbing myself on your face and nose. As a seat you are there to be of use to me, whether that is as a place to rest my ass, or as something to enjoy more fully.
You might want me to sit on your face naked. If you ask very nicely before we start playing I will consider it, but understand I will be testing you the entire time we are together to see if you earn this privilege. One wrong move and it is off the table. And no, of course I won't tell you what the tests are. If you need to be told, you've already failed.
What does facesitting feel like?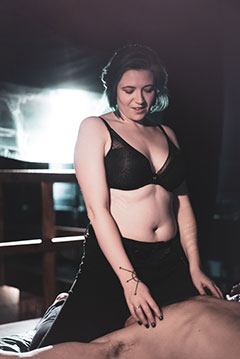 Facesitting can be intense. Depending on how I position my body on you I can cut off your breathing quite effectively. My cunt also makes an excellent gag, so if you want to scream whilst I hurt you, you can try but nobody would hear. You wont be able to see anything except from my ass coming towards you and leaving you, your hearing will be obscured, your nose and mouth will be full of my scents and tastes. You wont be able to talk or protest. And if I put more weight on you, you have that pressure on your head, your nose, your jaw.
What else can we do in a facesitting session?
Facesitting is an excellent addition to a tie and tease session. It can add extra intensity to edging or tickling. It's an obvious enhancement to a breathplay session and can gag you effectively enough for CBT to be taken quite far. And of course, I will tie you up to prevent wondering hands getting any ideas.
Want to see a video first?
If your curious to have a more close up look, I have a POV facesitting clip for sale on I Want Clips, to give you just the smallest taste of what might be in store should we meet. This has a slightly more aggressive tone, but we can certainly be more sensual, or more aggressive when we play. Watch it here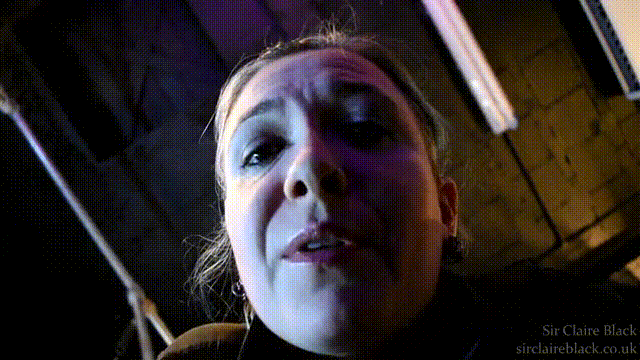 Ready to be my seat?
Are you desperate to present your head as my seat now that you know more about it? Have a read through of my FAQ, then get in touch to book your facesitting session in London